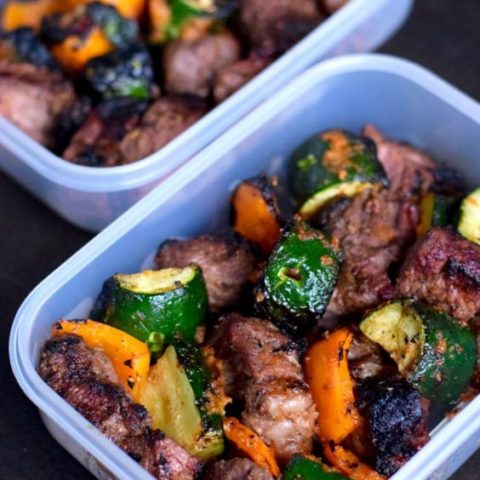 Grilled Steak and Veggie Kebabs
Delicious meal prep steak kebabs with bell pepper, zucchini, and tons of flavor!
In a medium bowl, whisk together olive oil, soy sauce, garlic and pepper. Add the cubed sirloin steak to marinade and toss to coat. Cover with plastic wrap and let marinate for 30 minutes or up to 1 hour.

Once the meat has marinated, thread it onto the skewers alternating with pieces of bell pepper and zucchini.

Grill kebabs over medium heat, turning often, until all sides of the meat is well brown and vegetables are tender. (About 12 to 15 minutes)

Serve and enjoy!